Last Thursday, the Creative Arc staff and most of our spouses gathered around a long table at Rinata in Minneapolis for our annual holiday dinner. We all enjoyed adult beverages, delicious food, and great conversation.
Our president, Paul Larson, treated us all to dinner and gifts. There's something to be said for getting out of the office as a team, sharing a plate of mussels and a bottle of wine (or eight), and unwinding.
Here are a few tips to make your next business gathering more enjoyable:
1. The right size venue for your event
Our holiday party changes depending on the size of our company and guests. This year, we only expected 10 people for dinner; this size group fit well around a table in a private room. Having our own room eliminated any outside noise, and we had a perfect amount of people sitting around the table to keep conversation flowing well, while still allowing for side conversations.
2. The right timing
The holidays are crazy. There's so much going on with family and friends, and with scheduled days off, the work week is even more compressed. Many companies spend a good deal of December working on planning for the following year, which adds to the pressure. We choose to have our holiday gathering well after the holidays. It gives us a few weeks back without the added stress of preparing for Christmas and the new year. Plus, I think we're ready for a good meal again after hopefully reigning back on food after the holiday treats subside!
3. The right details
Paul puts a lot of thought into the details of the event, which goes a long way in making the employees feel appreciated. Sharing a good meal helps foster relationships in the workplace; Paul goes the extra mile in choosing a restaurant that satisfies a variety of diet restrictions and preferences so each person enjoys his or her meal. Aside from the delicious food and drinks, he also puts together a small gift for each person or couple to take home. This year, we chose pint glasses from I Like You MPLS and a 4 pack of craft beer from Tin Whiskers, along with a low profile flash drive to keep things a little nerdy.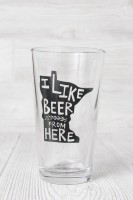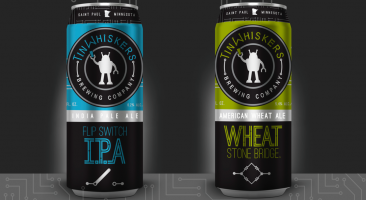 Thanks again for such a fun night, Creative Arc!

Want to share this post?