According to Google, as many as 40% of all websites were effected by #mobilegeddon, the change Google implemented April 21st in their search algorithm to only include mobile-friendly sites.
If your site is already mobile friendly and you have competitors who aren't, you may have seen an increase in traffic over the last two months as your site as more visibility.
#Mobilegeddon is an ongoing change, meaning that once you update your site and it's crawled and indexed, your site will be searchable again. This is good news for the 20+ Creative Arc clients who took advantage of our mobile madness promotion this spring. Having a mobile-friendly website may have been optional in the past, but today over 60% of all Internet surfing is being done on mobile devices. Are you willing to limit your visibility like that?
To understand how mobile-friendly your site is, enter your site in for an assessment directly from Google: https://www.google.com/webmasters/tools/mobile-friendly/
We are currently in the process of updating the Metro Connections website to make it more mobile friendly. Here's their current assessment: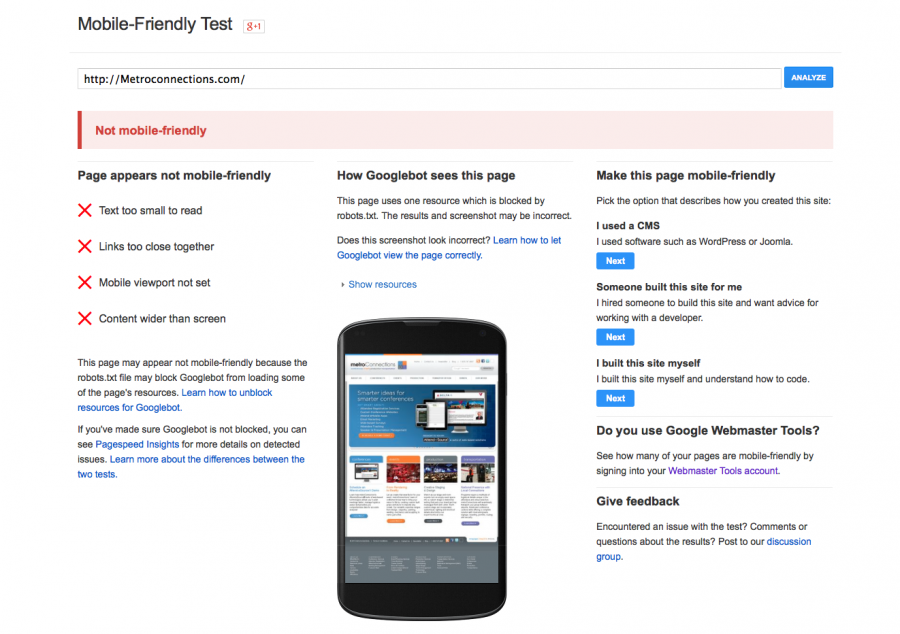 And here's how their revised version will rank once it's launched: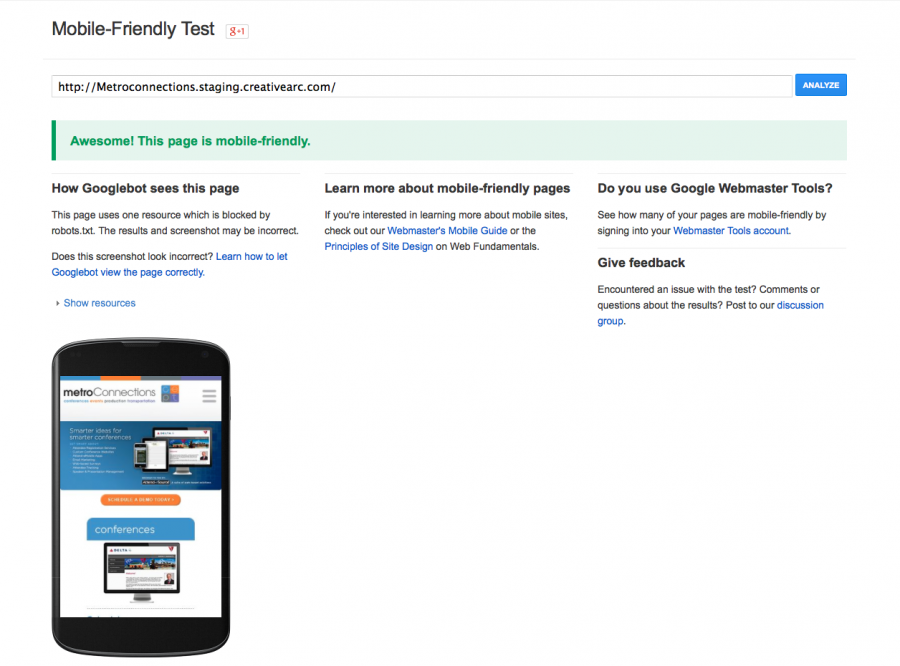 Thinking about making your website mobile friendly? Contact our team online or at 612-605-0822 for more information on our mobile madness special.

Want to share this post?