The annual ExpressionEngine Conference (aka EECONF) is a community-powered event held in different cities throughout the country. This year, the team at Creative Arc was thrilled to host the conference in Minneapolis! We love Minneapolis: the Stone Arch Bridge, Minnehaha Falls, downtown and all of the different neighborhoods (like Marcy Holmes!) - we couldn't wait to show off our city to the ExpressionEngine community.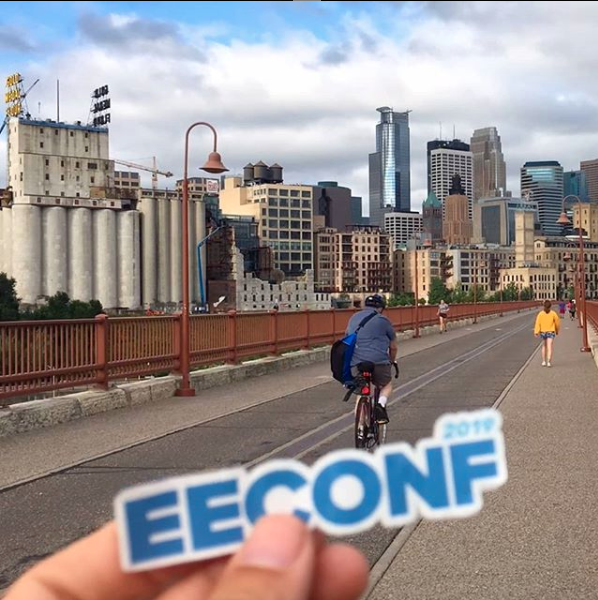 The event took place at the Millennium Hotel, right on Nicollet Mall, with an optional array of workshops followed by two days of compelling speakers who covered everything from ADA Compliance liabilities to how our clients can use ExpressionEngine as a productivity tool, the conference was chock full of incredibly useful information - and not just to developers. Here are the main three highlights from this conference:
Opportunity to learn from 21 of the top minds in the industry during a series of talks.
Community powered: we plan, organize, execute, and pay for this event to occur so it's content that's valuable to our community. There's no "selling" - just best practices and an opportunity to learn from the best in the business.
Valuable for everyone in the community, including agency owners, experienced developers, new developers, and office support staff. This offers the incredible opportunity to build our teams outside of the everyday office tasks.
The conference gave us an opportunity to both physically and mentally look at our business from a different vantage point, ultimately helping us answer the question: how can we continue to serve our clients better? To learn more about EECONF and how you can get involved, visit eeconf.com or reach out to our community association via email.
Want to share this post?