Discovery
The redesigned website needed to quickly and intuitively provide filtering of security solutions by security level, cost, vendor involvement, licensing, and delivery format. Of equal importance was to create a visual compelling overview of a technology that is unique and abstract.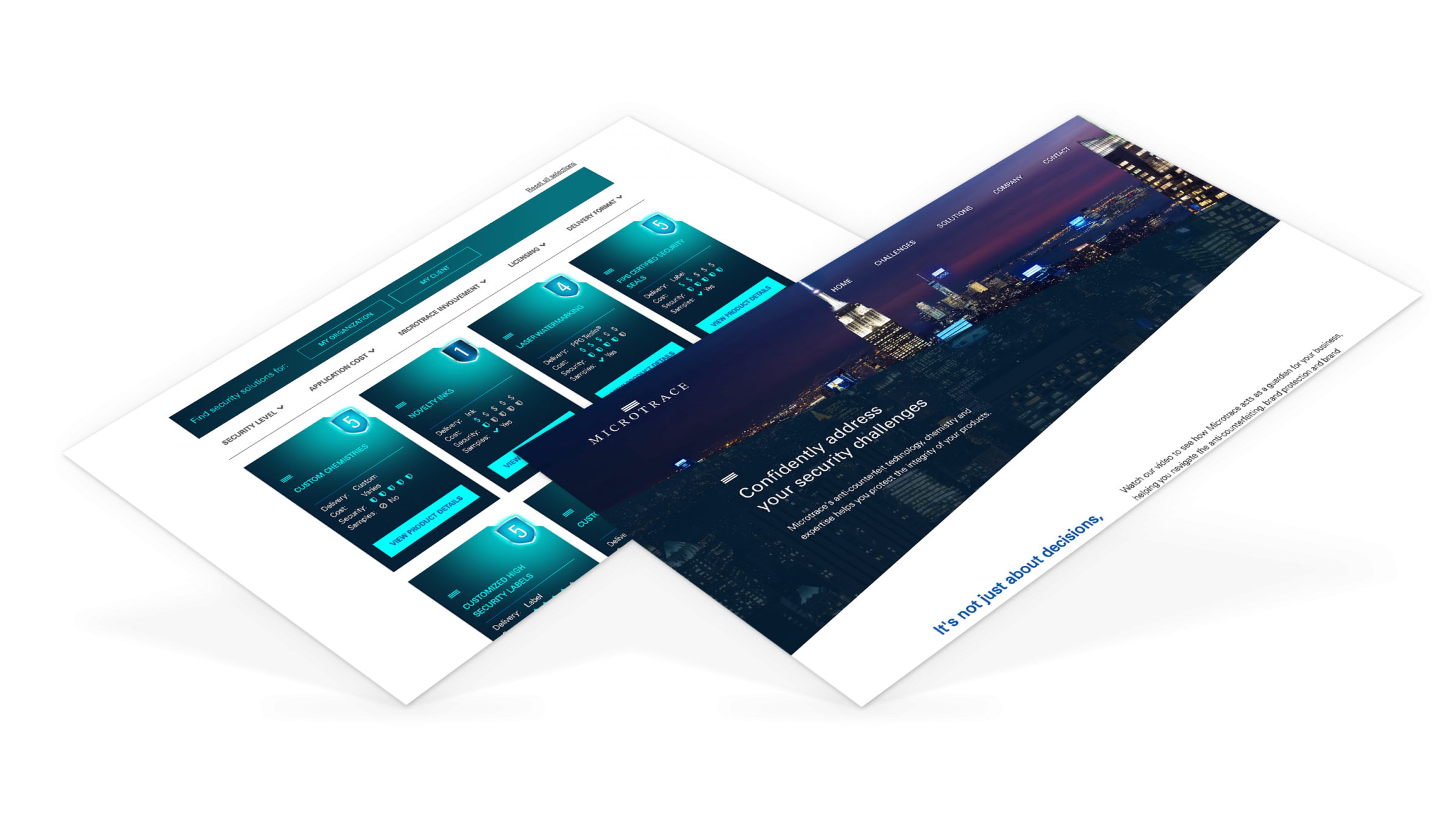 Solution
Creative Arc recommended a custom responsive website design, including information architecture and user experience planning to satisfy the needs of multiple targets for the website. We upgraded the site to the latest version of the ExpressionEngine platform, improving Microtrace's ability to manage and update their content and messaging quickly and easily in-house.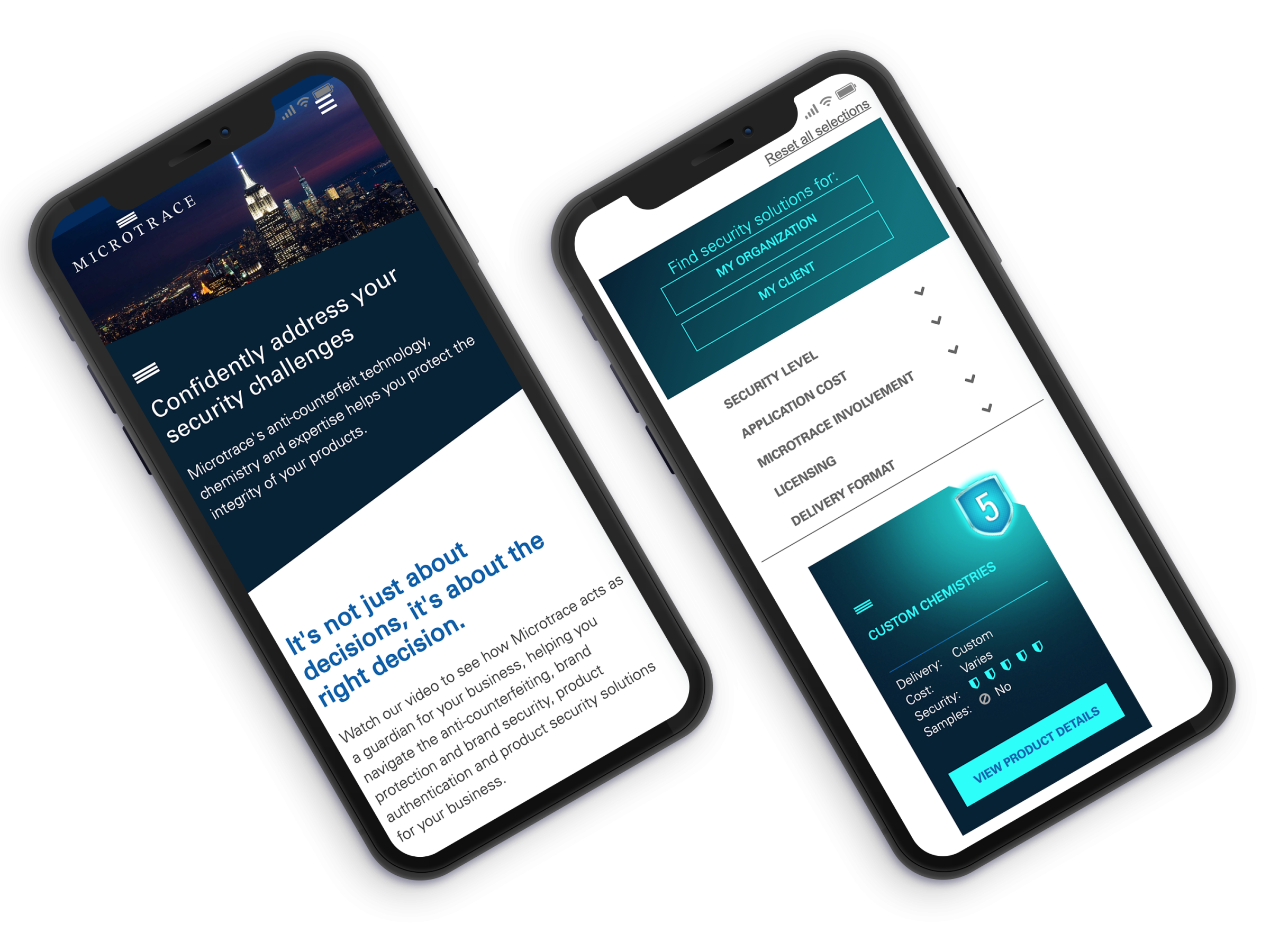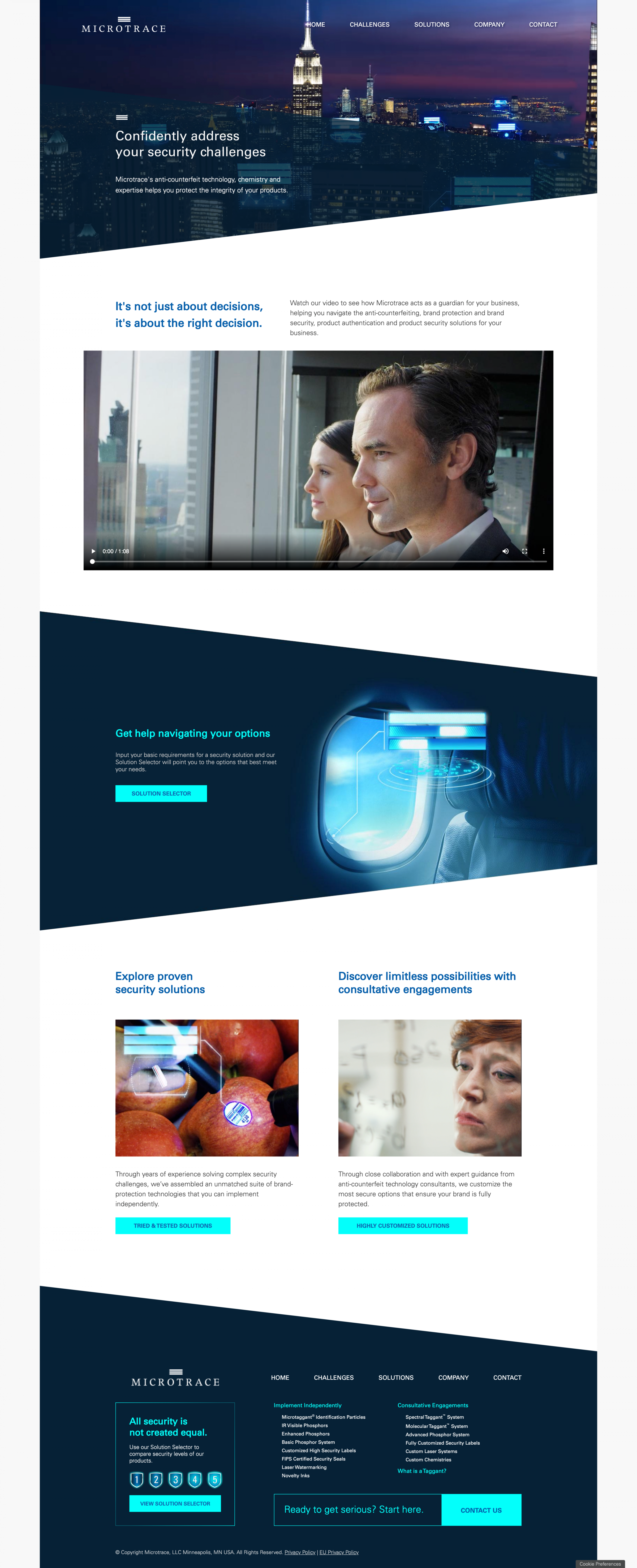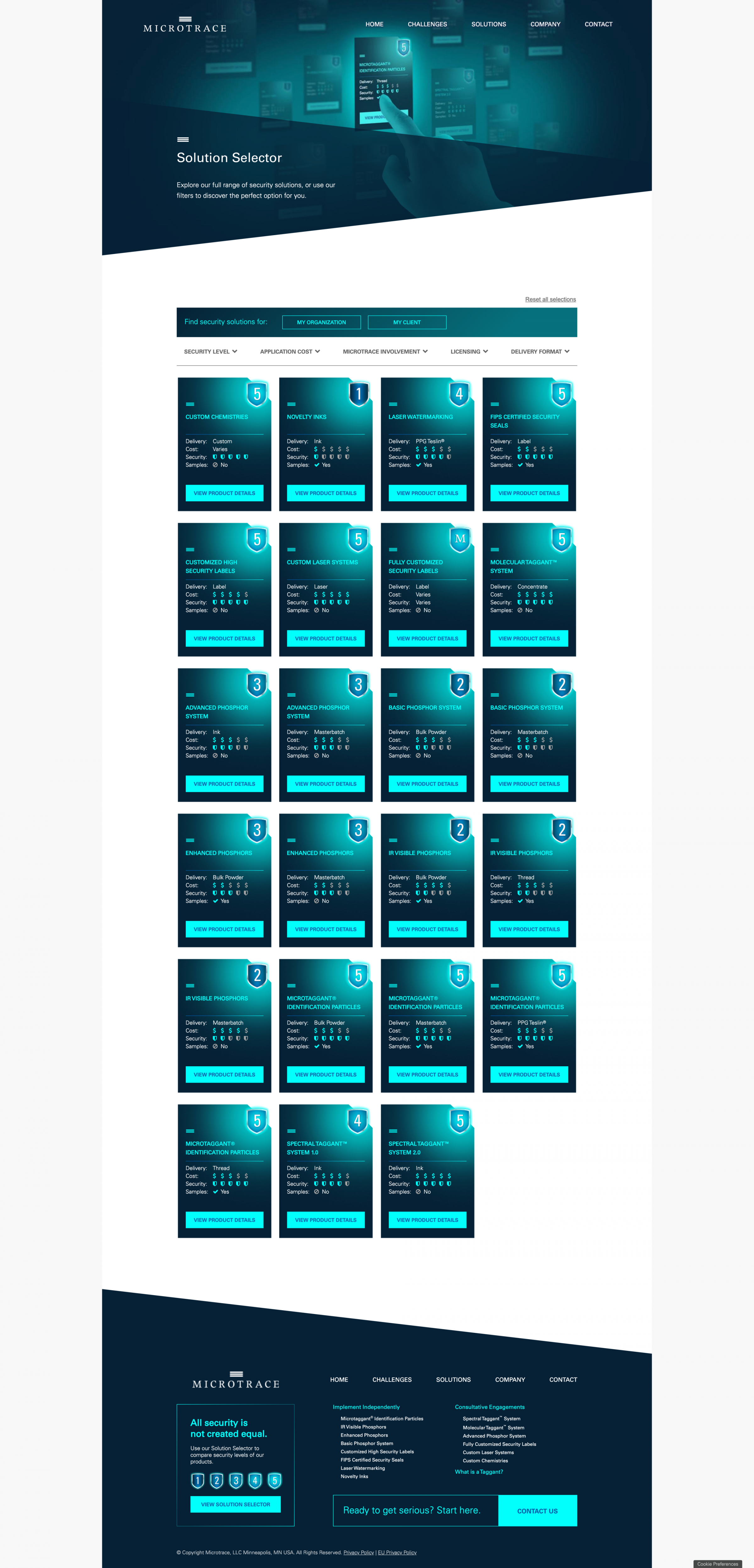 Results
AWARD
BEST CLIENT WEBSITE
EXPRESSIONENGINE CONFERENCE
2018, NASHVILLE
"I know that whatever I bring them will be done well, and that's why I keep coming back. This is the team you want on your side."
BEN HARRIS, SHARP CREATIVE