Discovery
McGough was in need of a redesign and CMS rebuild to empower their staff to edit content in-house. Professional, full-screen video shot for use on the homepage, something that wasn't possible with their prior system.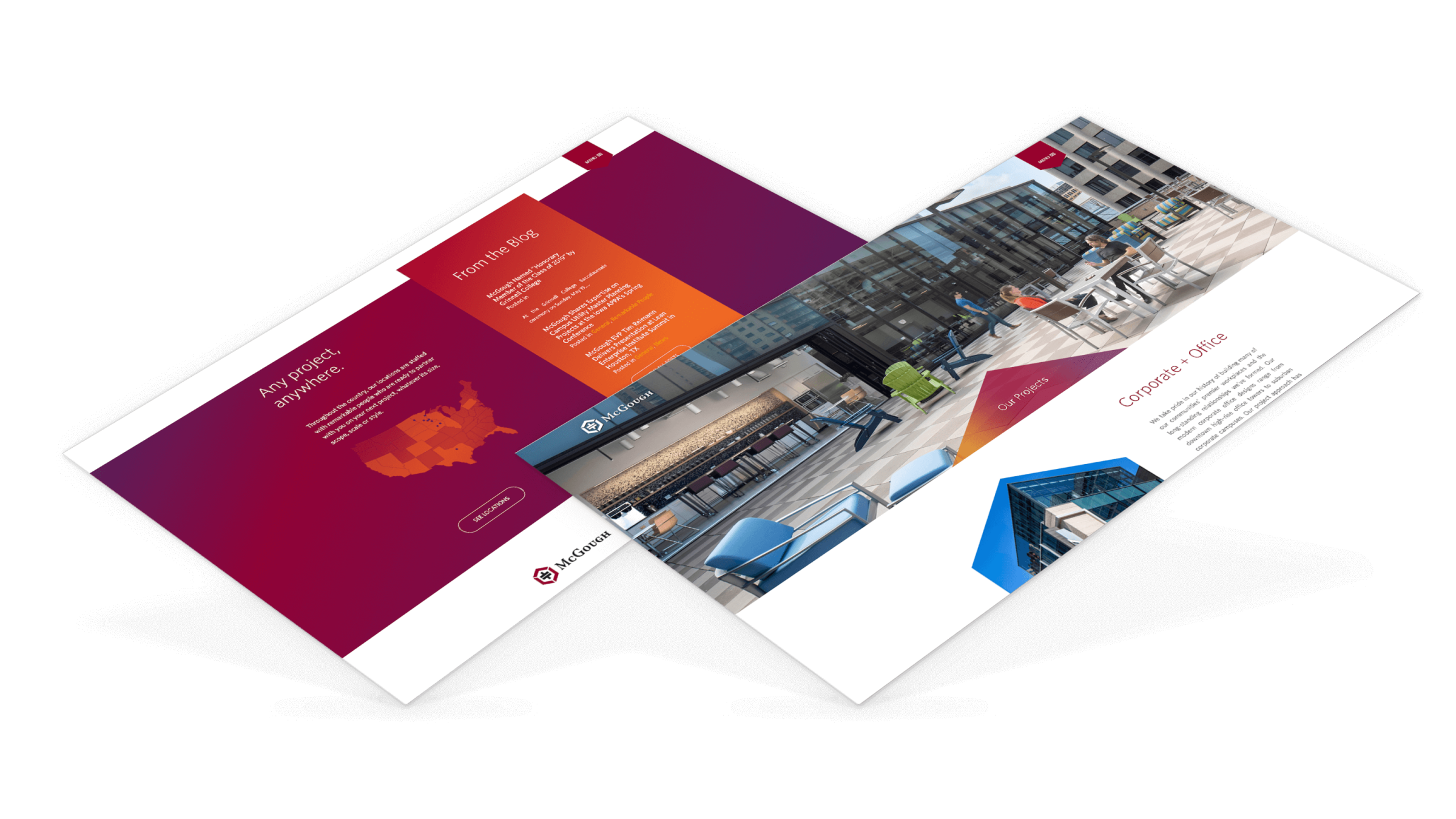 Solution
The new McGough website succeeds with a streamlined design that removes much of the superfluous information present on the old site, focusing on the pertinent information on a given page or page section.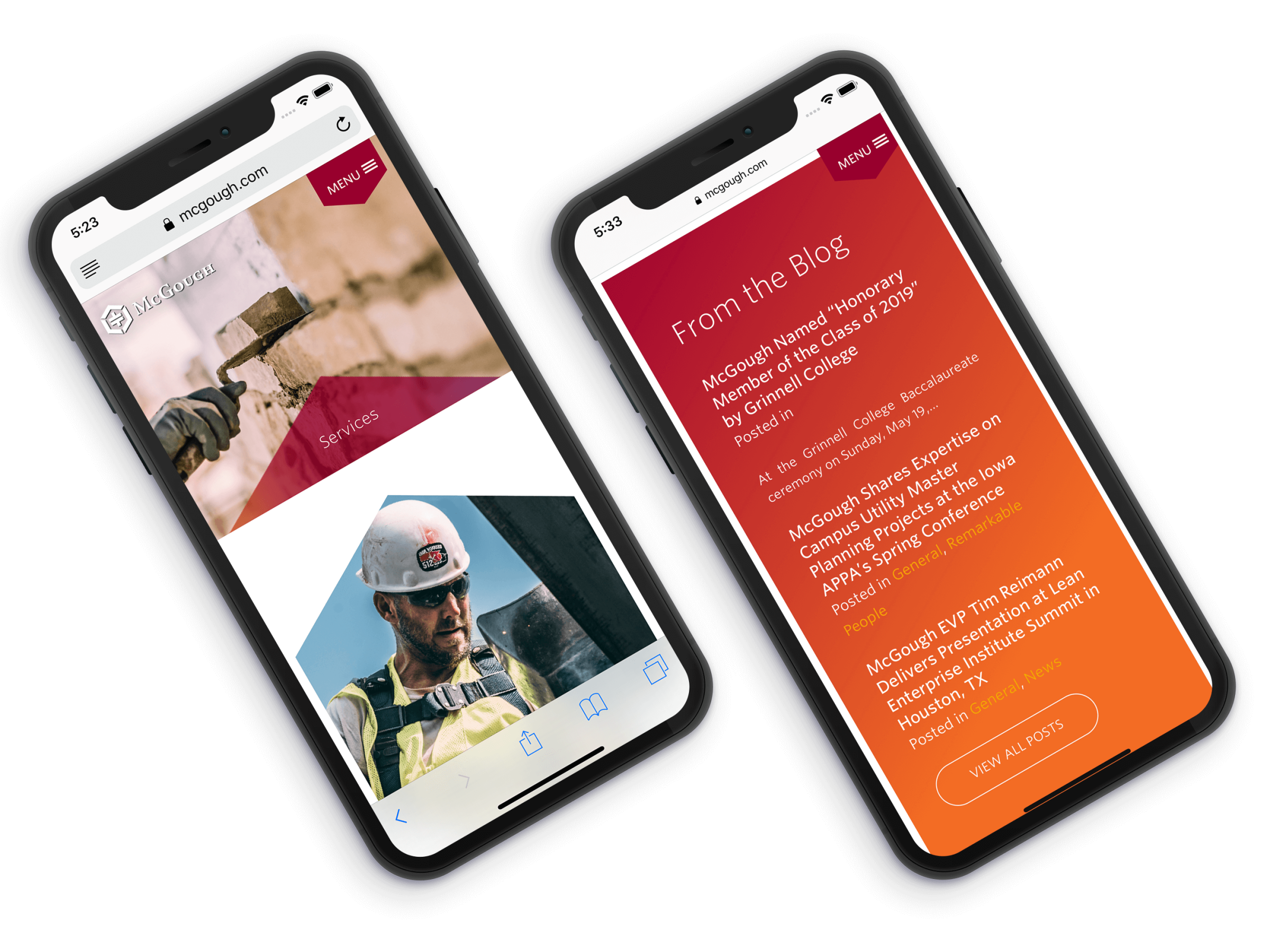 Results
We sought to:
Improve layout to highlight imagery and portfolio.
Improve ability to express corporate narrative with larger images, video, and infographics to make it more engaging for various audiences.
Give access to more easily maintain their site. Before this redesign, the McGough team was hampered by the previous developers' timelines as well as lack of access to the necessary areas to make changes to the old Wordpress site.
Build the site with a highly flexible mobile-friendly interface .
Include a blog that would dynamically relate to other sections of the site.
"Our team had a very positive experience working with Creative Arc. They helped us understand and wisely navigate our choices throughout our new website planning process, and they completed the project on time, on budget, and precisely to our expectations!"
MINDY OLSTAD, VICE PRESIDENT, BUSINESS & MARKETING STRATEGY