Iconic park deserves a big online presence
Like the physical park that accommodates millions of visitors and thousands of events each year, the website needs to have an equally powerful online presence, effectively facilitate access and registration for activities and programs, handle high traffic—up to 179,000 monthly site visitors, livestream signature events such as New York City Opera performances, and maintain speed throughout it all.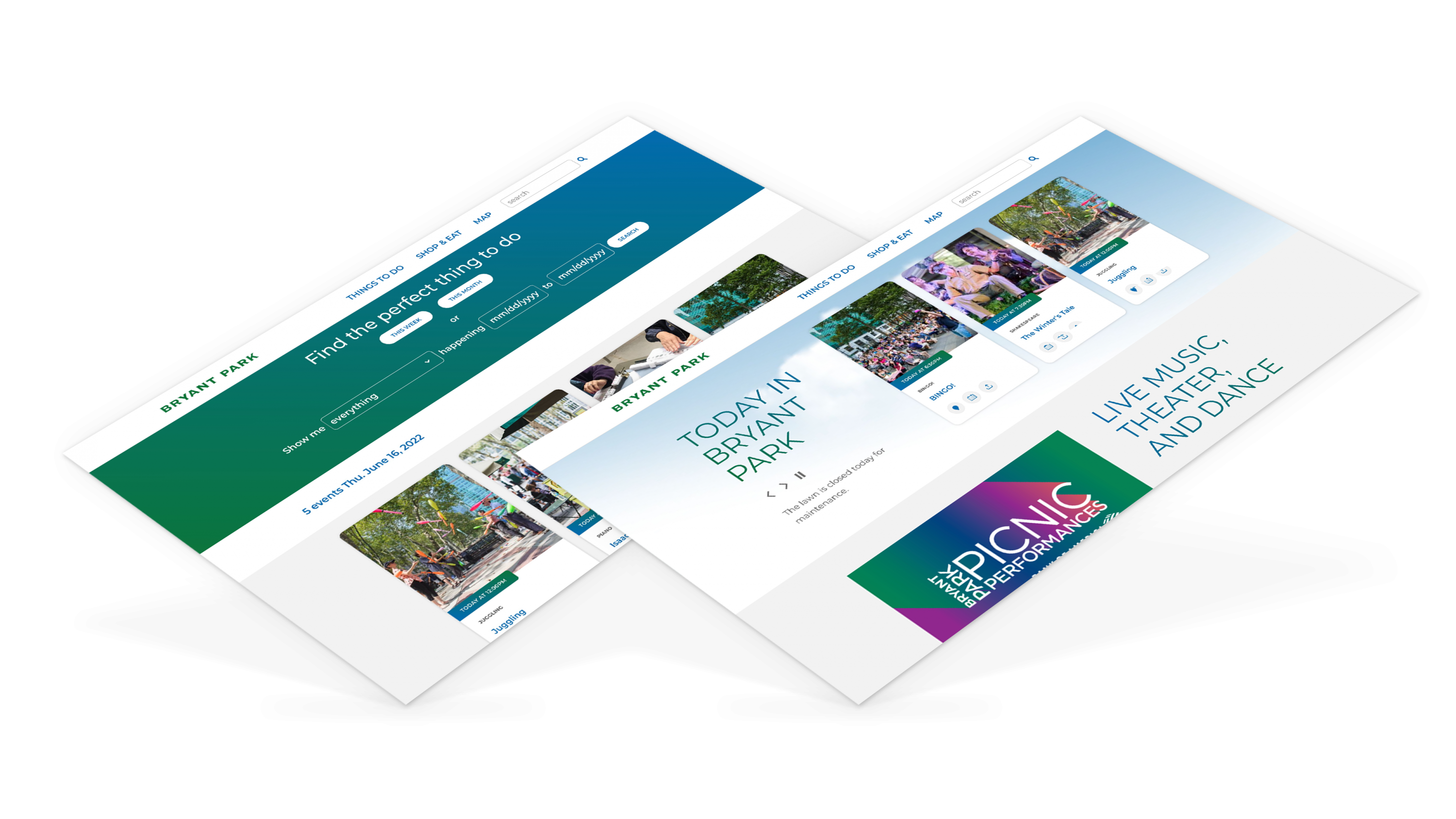 Solution
As the only large-scale public park in Midtown Manhattan, Bryant Park is a much sought-after location for concerts, product launches, and commercial activations. With so much activity, the website design and development needed to focus on ease-of-use and efficiency. Events, activites and announcements needed to be filtered by date range, category and type. Mobile usability was a main priority, with thousands of visitors each day.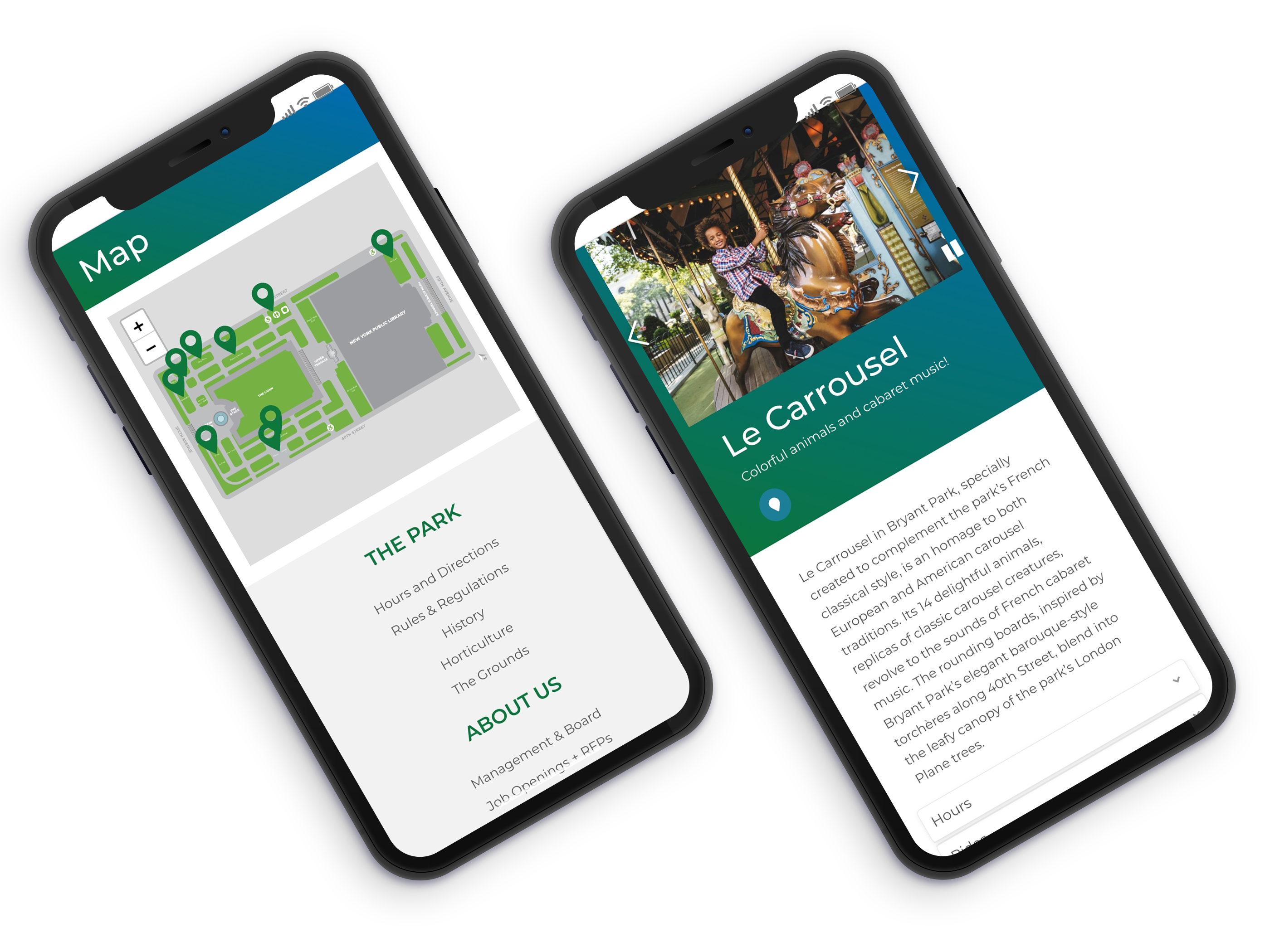 "We have hundreds of free events in Bryant Park year-round, so it was very important to us to represent the complexity of our programming in a simple and seamless manner online, while also showcasing the magic and allure of the physical park. Creative Arc's hands-on attention to our needs, technical know-how, flexible design, and strong collaboration made this vision a reality."
-Tricia Lewis, Bryant Park Corporation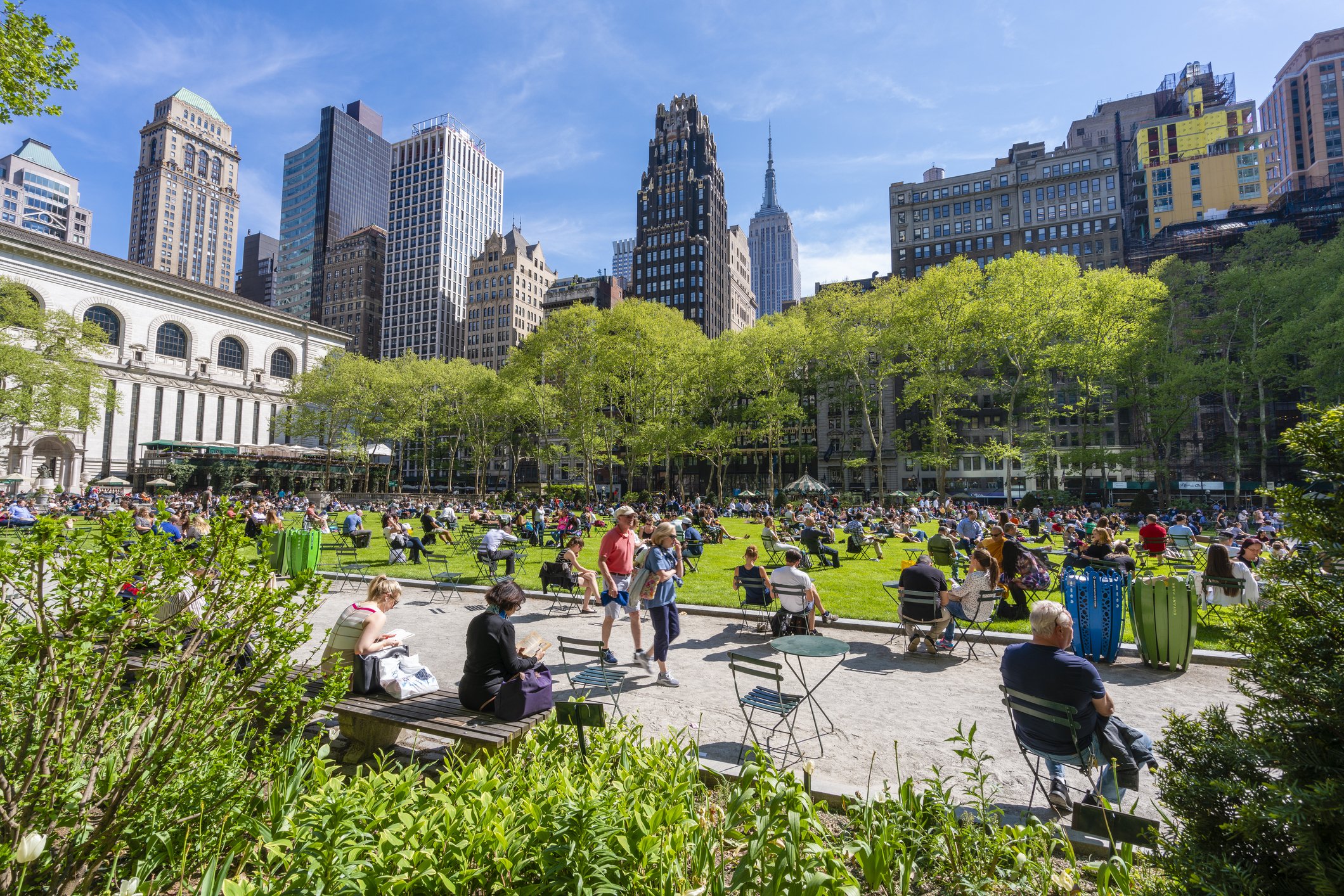 Accessing all that New York City life has to offer, in an intuitive website
Instantly familiar to any New Yorker, Bryant Park is one of the world's busiest public spaces, featuring greenspace for gathering, free events, cultural programming, gardens, fountains, and more. It is located near many famous landmarks such as the New York Public Library, Empire State Building, Times Square, and Rockefeller Center.