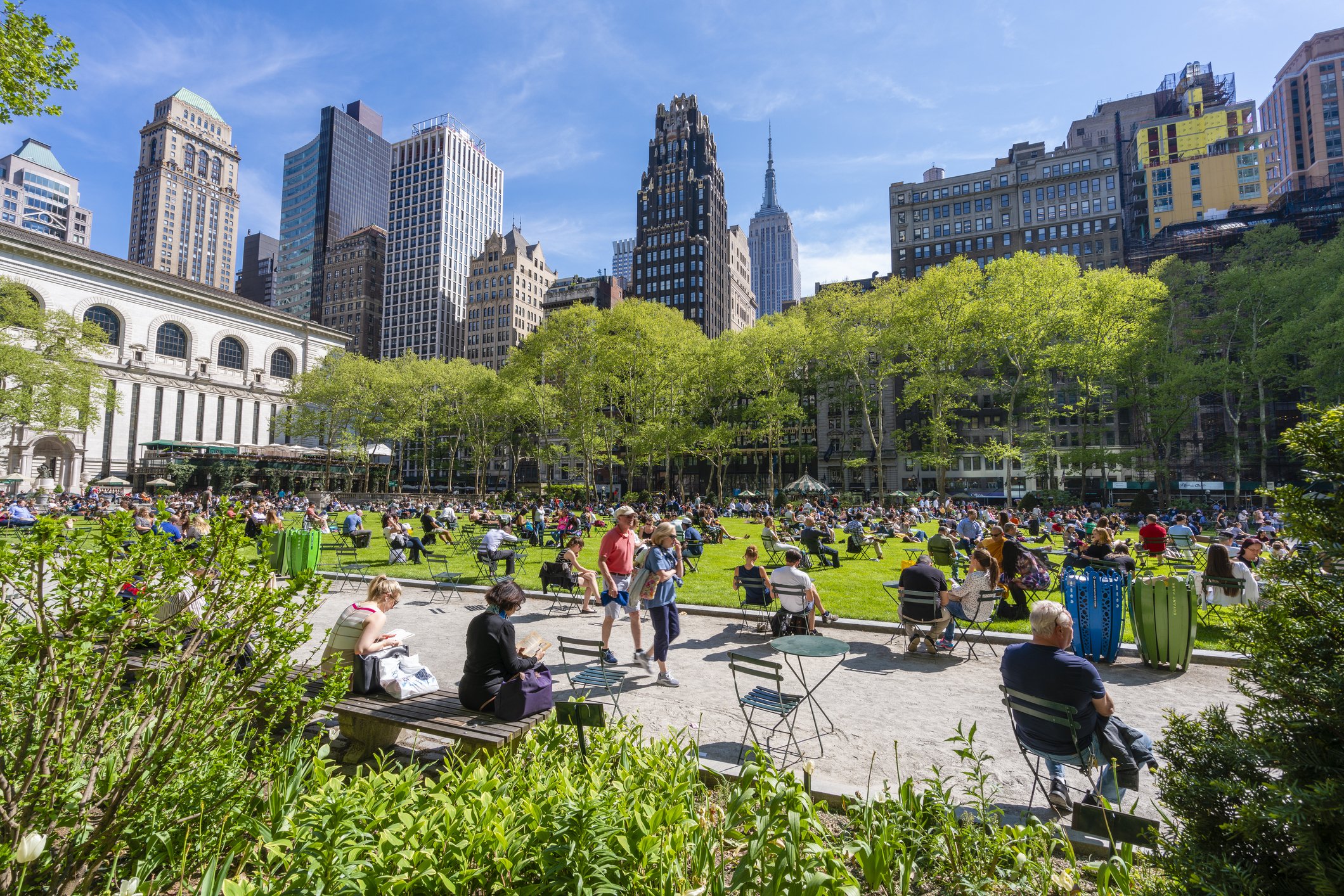 New York City's Town Square
Bryant Park has a multitude of free year-round activities, a well-loved lawn, ice skating in a winter wonderland, and striking seasonal gardens.
Discovery
The redesign project sought to improve awareness of ongoing events, introduce a cleaner design, and improve the ease of site administration for the client. Improvements in speed while maintaining an image-focused design was key to the projects success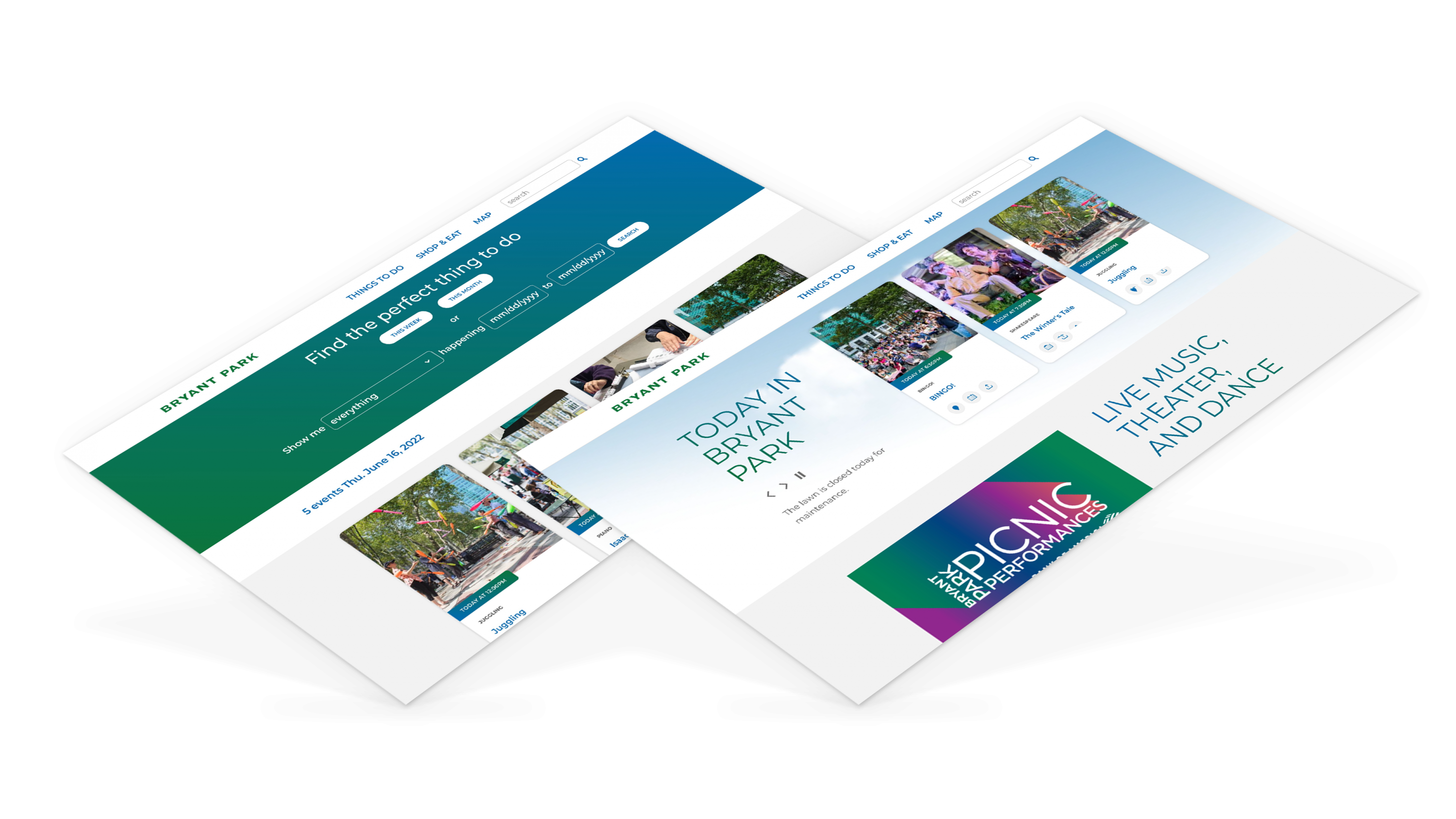 Solution
As the only large-scale public park in Midtown Manhattan, Bryant Park is a much sought-after location for concerts, product launches, and commercial activations. With so much activity, the website design and development needed to focus on ease-of-use and efficiency. Events, activites and announcements needed to be filtered by date range, category and type. Mobile usability was a main priority, with thousands of visitors each day.