Empowering Students Across The Region
The JA North website facilitates the organization's programs and event engagement. Creative Arc worked with Rise and Shine Partners to improve the consistency and organization of program and event information, improving the ease of maintenance while making content modular and reusable.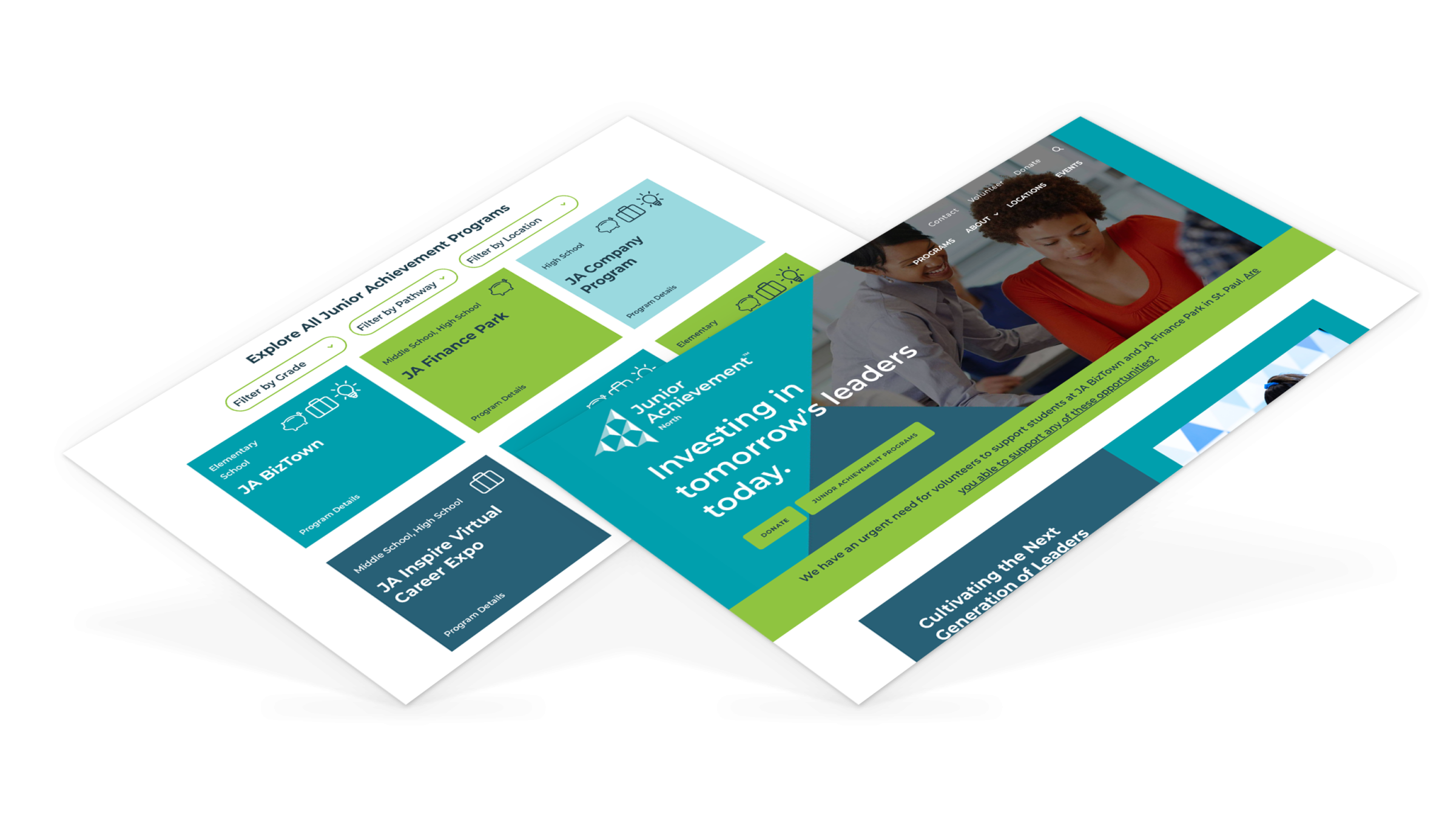 Direction, Purpose, and Progress for the Future.
The prior JA North website was cumbersome and outdated. The new site is mobile responsive and increases engagement with key target audiences. An extensive library of events can be filtered by pathway, grade level, and region. Each content page on the site can employ a wide array of fluid fields to easily construct new page types.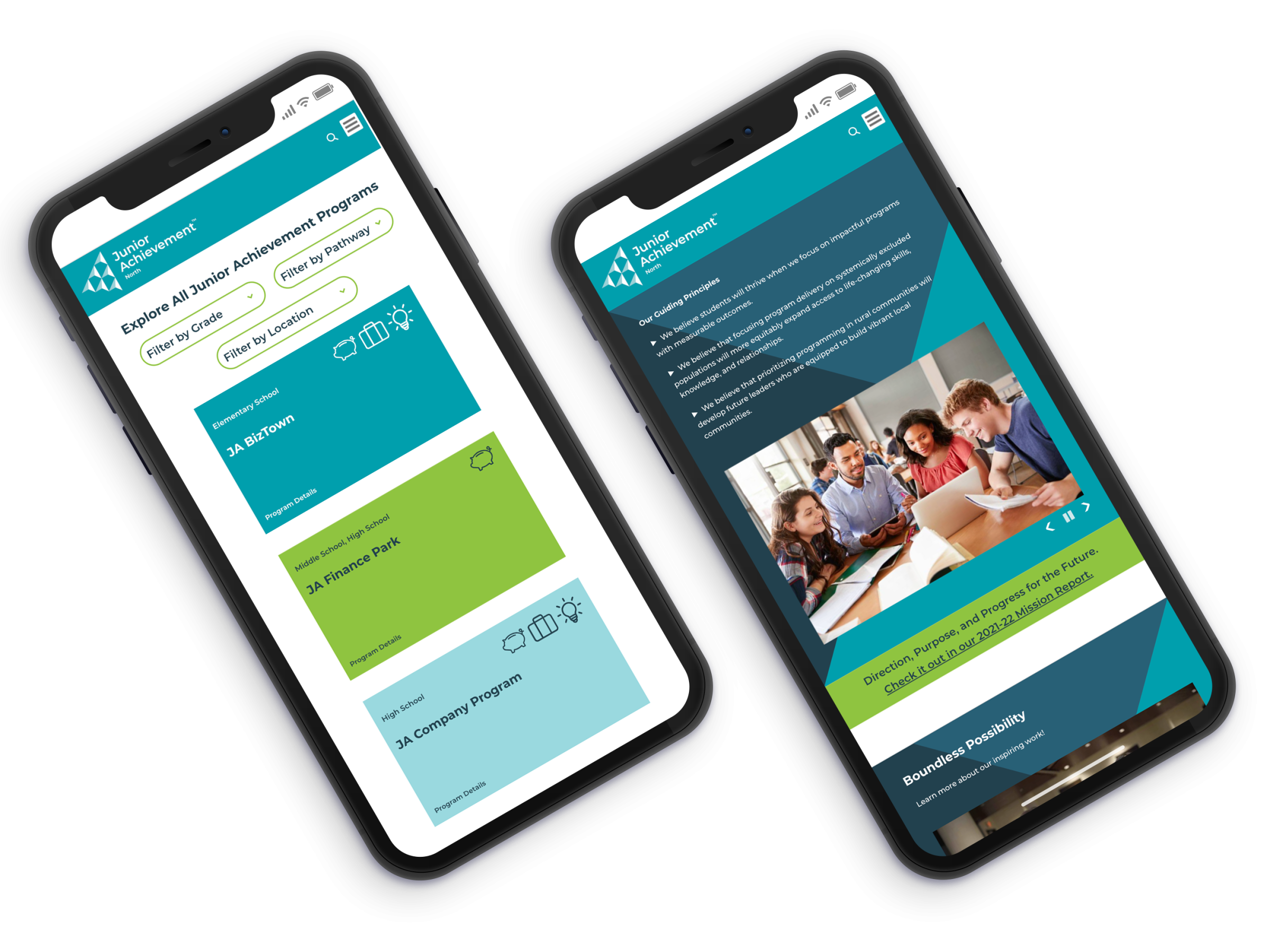 Results
HOURS STUDENTS SPENT IN PROGRAMS
583,054
STUDENTS ENGAGED IN PROGRAMS
81,024
PROGRAM VOLUNTEERS
4,636
TEACHERS USING CURRICULUM
2,683
SCHOOLS PARTICIPATING
510
(Source: JA North, https://www.janorth.org/about)
"First of all, thank you for helping us launch! It's been great!"
SARAH M.