Your new website has been designed, developed, and launched; now what?
One of the benefits of working in Expression Engine is that it's user friendly. Before we launch your site, we'll teach you how to add content, pages, and change images. But how can you determine what's working - and what isn't - on your site? How do you know what changes to make?
Google Analytics allows website users to analyze important metrics like bounce rate (the number of visitors who don't stay on your site long enough to constitute a full visit), unique visitors, traffic sources, and content (where those visitors click on your site). You can compare before/after changes by changing the dates in the top righthand corner of the screen.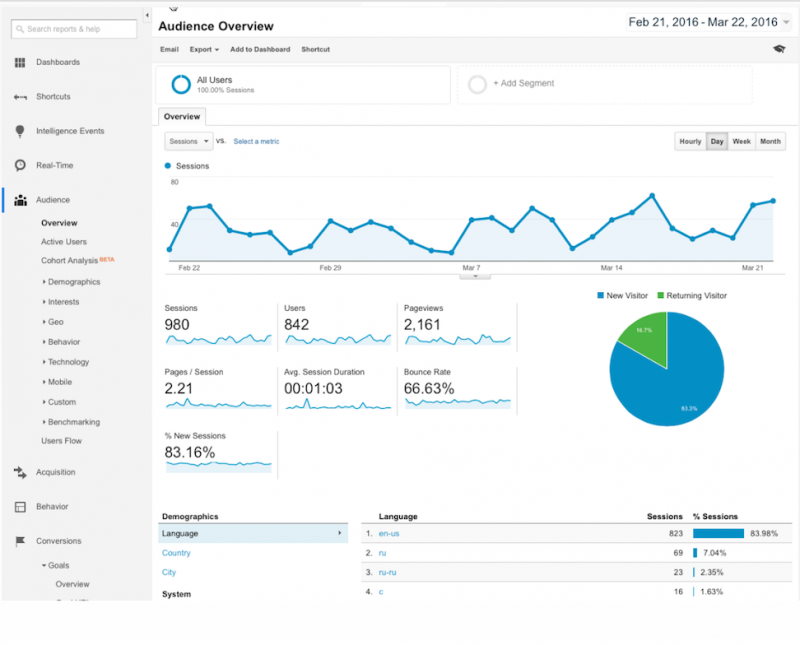 This is a great way for marketing professionals to measure the success of the redesign, and also allows clients to continue to tweak their site to accomplish their individual goals, all for free.
Need to get signed up for a Google Analytics account? Get started HERE.
Want to share this post?